Traditional Resort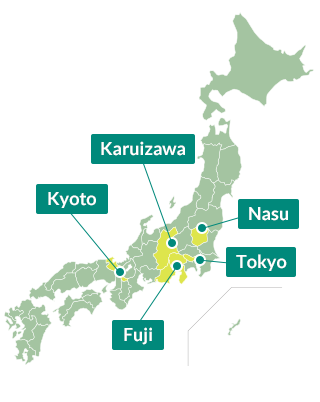 Karuizawa

(Nagano)

Karuizawa was first discovered in the late 1800s by a western missionary, who found it the ideal "escape place from summer." Notable Japanese politicians or business people then followed the trends, and hence it did not take long before Karuizawa built its reputation for the most prestigious resort in Japan. It takes one hour and half by Shinkansen from Tokyo to "Karuizawa" station.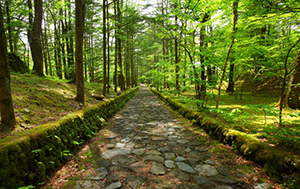 Kyoto

(Kyoto)

As it was the ancient capital of Japan for over 1000 years, Kyoto is one of the most attractive destinations in Japan for foreign visitors who seek for old Japanese tradition. There are 17 properties that are World Heritage such as Kinkaku-ji Temple, Ginkaku-ji Temple, Kiyomizu-dera Temple and Tenryu-ji Temple.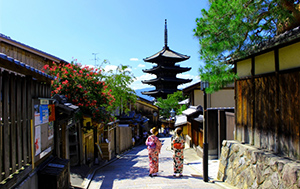 Fuji

(Yamanashi/Shizuoka)

At the northern foot of Mt. Fuji, the highest mountain in Japan, there are five lakes collectively called "Fuji 5 Lakes" which are Lake Kawaguchi, Lake Yamanaka, Lake Motosu, Lake Shoji and Lake Sai (West Lake). With a majestic view of Mt. Fuji, you can enjoy hot spring (onsen) as well as outdoor attractions such as golf, camping, fishing and hiking.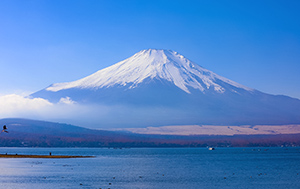 Nasu

(Tochigi)

Just two hours drive from Tokyo, Nasu and Kinugawa have been famous hot spring resort in Kanto region. Not only venerable hot spring town of Kinugawa and Nasuyumoto, but there are also little-known hot springs in mountainous regions of Okukinugawa and Itamuro. The stores and leisure facilities in the area also enable you to experience fulfilling resort life.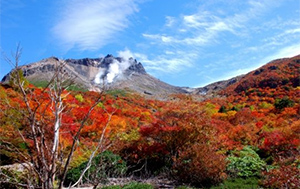 Please feel free to contact us.
We also have unlisted land/lot for sale.