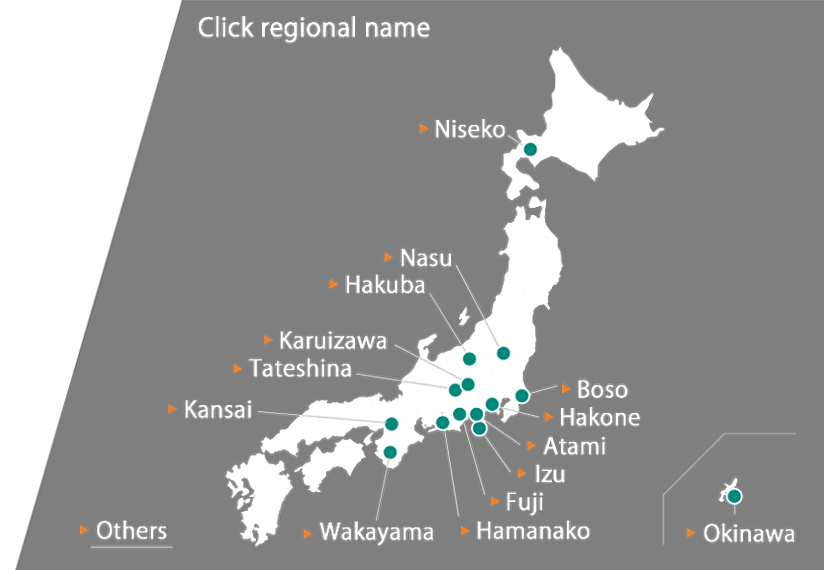 NEWS
Tokyu Resort Corporation hereby announces all employees at our head office work from home
and business hour of our Kansai office starts from 10am as a countermeasure against COVID-19.
Please note that it may take some time to answer your inquiry.
We apologize for any inconvenience and appreciate your understanding.
Featured Listings
New Listings